Where can I learn big data
39 ratings
What can you expect in this course?
Big Data is on everyone's lips. But what is behind this big term?
We'll show you. We move through the world of data from your personal digital data, which is created while surfing the Internet, to the open data of governments and organizations. What is the difference between data analysts and data activists, and what is sensitive data? Last but not least, we leave the personal data behind and get into the Internet of Things and how you can implement smart irrigation for your garden yourself.
Our experts
Our moderators Manuel Schmuck and Jördis Dörner from KF Education will guide you through the course.
Other experts have their say.
More courses from our series
You can find the other two eCademy courses here:
What can you learn in this course?
To get an impression, you will learn the following in the course
What is big data
What are data tracks?
What do data analysts do?
What is open data?
... how data activists work
... how to visualize data with the open source tool Datawrapper.
... what is meant by the term "Internet of Things".
... which IoT topics are professionals working on.
... and build an automatic irrigation system with the help of a microcontroller.
How is the course structured?
The course is structured in three chapters. Each chapter consists of short explanatory videos or expert interviews, followed by a short quiz.
The first part is about the basics of 'Big' and 'Small Data', the second part is about the concept of open data and simple data visualizations, and the third part is more about the Internet of Things.
In the fourth part you still have the opportunity to watch various "free tutorial videos" from the Think Big eCademy from the areas of project management, open data and press and public relations or data protection. These videos may help you for your project work.
Who is running this course?

The Think Big eCademy was produced in 2018 by the German Children and Youth Foundation and implemented by KF Education as part of the Think Big youth education program. Think Big has supported young people between the ages of 14 and 25 in developing important skills for the increasingly digital world. Under the motto "Empowering young people for the digital world", teenagers and young adults learned what is hidden behind the topics "Big Data", "Making & Coding" and "Digital Story Design". The newly learned skills are intended to encourage people to take action and implement their own digital ideas.
certificate of achievement
In this course you can receive badges and a certificate of further education.
organizer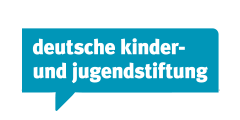 Cooperation partner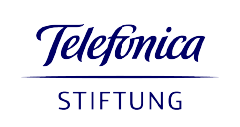 You might also be interested in this