Is Vietnam an inferior version of Indonesia
China's push to the south
Before the Asean Summit in Malaysia
by Jean-Claude Pomonti
On April 25, 2005, China and Indonesia signed a "strategic partnership" agreement in Djakarta. A remarkable development, because General Suharto's Indonesia only resumed diplomatic relations with Beijing in 1990 after there had been no official contact for 23 years.
Beijing had previously reserved the status of "strategic partner" for the USA, Russia and India. The opening up to Djakarta is a remarkably pragmatic decision: after all, communist organizations are still banned in Indonesia. But Beijing is apparently keen to seek a leading role on the Southeast Asian stage again.
The first Southeast Asia Summit, which begins in Malaysia on December 14, marks both an end and a new beginning. In addition to the ten Asean member states, China, Japan and South Korea ("Asean + 3") also take part in the meeting. In addition, three countries that are directly affected by developments in the region as neighbors are invited: India, Australia and New Zealand. Two main political actors, on the other hand, will be missing: The USA and Russia already made their regional appearances at the Asia-Pacific Economic Forum (APEC), which took place in South Korea from November 12th to 17th.
Southeast Asia must grapple with the role of the new China, which has shed socialist ballast and is about to rebalance the regional balance of power in view of the overpowering position of the USA.
So is China more of a threat or a new hope? Possibly both. This ambivalence is apparently felt in most of the states of Southeast Asia. "The rise of China will benefit us all," said Singapore's founder Lee Kuan Yew in April, "but if it does not proceed peacefully, there will be chaos and violence." In other words: You support the regional partnership, but at the same time you want your own Increase weight so as not to have to give in to Chinese pressure all the time.
At the Malaysia summit, hardly any state is apparently thinking of making it easier for the USA to access this club (apart from Singapore and Japan, which have reaffirmed their military alliance with the USA and have recently acquired new military options through a constitutional amendment). Ultimately, the foundation of an "East Asian community" with "its own identity" and "shared values" is to be laid here.
US Secretary of State Rice should actually reassure US Secretary of State Rice that at least India, Australia and New Zealand were invited at the request of Indonesia, Japan and Singapore. In February she had complained that an "introverted" and "closed" club was emerging here.1 And yet the signs are favorable for China: Beijing will play a leading role on the new stage, with its leadership immediately assuring that no one should feel threatened by the "peaceful development".
That was not always so. In 1974, a year before the communist forces' victory in Vietnam, China presented its neighboring country with a fait accompli when its troops drove the South Vietnamese military from the Paracel Islands. This group of atolls is located in the northern part of the South China Sea. Not only do the most important shipping routes between the Near and Far East run there, but there are also said to be oil and gas deposits. And in February 1979, Chinese troops occupied some of the Spratley Islands in the south of the South China Sea, which are also claimed by Vietnam. At the same time, Chinese troops crossed Vietnam's northern border.2
Immediately after the "normalization" of relations between Beijing and Hanoi in 1992, the Chinese People's Chamber passed a law that declared 80 percent of the sea area in the South China Sea to be Chinese territory. Ten years later, Beijing, without relinquishing its claims, agreed with the Asean states on a "code of conduct" that amounts to a standstill agreement between the six states that rival for these areas and their natural resources.3 In March 2005, China, Vietnam and the Philippines finally agreed on joint exploitation of the oil reserves.
The Asean Pact was founded in 1967 by five anti-communist regimes (Indonesia, Malaysia, Philippines, Singapore and Thailand); In 1984 the newly independent Sultanate of Brunei was added. Other members, the countries of the former Indochina, i.e. Vietnam, Laos and Cambodia as well as Burma (Myanmar), only joined after the end of the Cold War. Since then, the alliance has had to come to terms with the steady increase in power in China.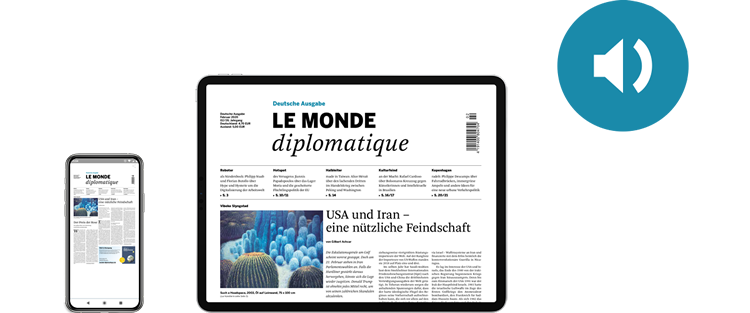 New clientele relationships on the Mekong
Of course, in the capitals of the region, it is well known that China is already seventh in the world ranking of economic powers - and, in terms of foreign trade, even third behind the United States and Great Britain. In 2004 foreign investments in China amounted to almost 52 billion euros. Investments were only increased in the USA and Great Britain.4 Poor countries in the region, such as Cambodia, Laos or Myanmar, are increasingly dependent on Chinese aid, which is also given to them out of strategic interest.
These new clientele relationships with the states on the Mekong emerge on the line of an internal Chinese development: The view goes to the previously underdeveloped west of the country, which borders on the old Indochina. The terrain presents itself: Thailand avoids any confrontation with China, Vietnam has to come to terms with a strong Chinese influence, and Beijing remains the only support for the internationally isolated military junta of Myanmar.
Since 2004, the Chinese financial contributions to the Asian Development Bank (ADB) have given a significant boost to the development of a number of infrastructure projects in the Mekong region. Among other things, the construction of a road that leads from Yunnan through Laos to northern Thailand is being promoted. A new bridge over the Mekong is also to be built there in Ban Huey Sai. China has already built two dams far up the river, and three more are under construction. On the border between Myanmar and Laos, cliffs and rock banks were blown up by Chinese engineers to make navigation easier. Similar projects further upriver have so far failed due to resistance from Thai fishermen, but the consequences are already drastic: The amount of fertilizing sediments that are deposited on the fields after floods is decreasing; the fluctuations in the river level occur much more quickly, the banks are increasingly affected by erosion, certain fish species are restricted in their migration movements; fishing yields are falling.
In November 2002, China agreed with the Asean countries to set up a free trade area to which the developed and also the poorest countries of the regional pact by 2010 should belong. By 2004, the volume of trade between the new partners had already reached 80 million euros, with an annual growth rate of 25 percent.5 This means that the Asean states are now China's fourth largest trading partner, after the EU, the USA and Japan. At 190 million euros (2004), China's investments in Southeast Asia have so far been rather modest (Japan spent 2.5 billion euros in the same year), but they are increasing rapidly: Indonesia alone expects a total of 25 billion euros for the next ten years from the People's Republic.
Chinese small motorcycles already dominate the moped market in Vietnam and Thailand. In Indonesia, too, there is no shortage of buyers for the inferior but cheap consumer goods from China. Above all, the prices for the mostly illegally imported textiles cannot be undercut by local manufacturers. Some factories will have to close: Chinese polyester clothing costs only a third as much as Indonesian clothing.
In 2005, a number of economic agreements promoted significantly improved relations between China and Indonesia. In Borneo, on the border with the Malaysian states of Sarawak and Sabah, they want to jointly create and operate a palm oil plantation of 1.8 million hectares, for example. Almost 7 billion euros could flow into the project from China, which is expected to create around 200,000 jobs. Environmentalists are already in a storm and are warning of the foreseeable irreparable damage from deforestation.6
China's advance in Southeast Asia has primarily to do with the country's insatiable hunger for raw materials. The British NGO Environmental Investigation Agency (EIA) estimated in February that 2.3 million cubic meters of wood had already been shipped from Papua, the Indonesian part of New Guinea, to the Chinese port of Zhangjiagang near Shanghai.7 This is despite the fact that China and Indonesia signed an agreement to combat illegal timber exports in December 2002 and the export of raw timber was banned by Jakarta in 2003.
But China uses around 280 million cubic meters of wood annually, not even half of which comes from its own country. So you take everything you can get. The quoted EIA study ("The Last Frontier"), in which the Indonesian NGO Telapak also participated, shows that numerous middlemen are involved in the illegal export of wood, which only works with the help of forged certificates of origin - from high-ranking members of the Indonesian armed forces up to regional gangster syndicates.
Around 500 sawmills in Nanxun, China, which produce floorboards and garden furniture, process the very hard and durable Merbau wood from Papua. "The profit margins are enormous," says the EIA report. "China pays up to $ 270 per cubic meter of Merbau wood. The residents of Papua receive a maximum of 10 dollars per cubic meter for the logging in their settlement area. " One cubic meter of merbau can produce 26 square meters of parquet. That makes about $ 2,000 in London or New York. The "comprehensive suppression" of the illegal timber trade announced by the Indonesian government at the beginning of 2005 will have little effect: Corruption is part of everyday life in Indonesia, and since 2003 China has been the world's second largest importer of timber (after the USA).
It doesn't look any better in the forests of northern Myanmar. In its report from October 18, the British NGO Global Witness states: "Every seven minutes on average, a truck with 15 tons of wood that was illegally felled in Myanmar crosses the border into China. […] In 2004, more than a million cubic meters of wood was illegally brought from northern Myanmar to the Chinese province of Yunnan, that is 95 percent of wood exports from Myanmar to China. "The leaders of the tribal associations work together with the military on this business - so is it doesn't stop. In 1984 there were only four logging companies, today there are about a hundred. Although Beijing announced in September 2001 that it would take action against the illegal activities, one can only smile about that in the interested circles. According to estimates by Global Witness, wood smuggling has increased by 60 percent since then.
In a region like Southeast Asia, where there has long been a significant Chinese diaspora, the recent appearance of China is perceived as a systematic engagement strategy. The penetration of Chinese goods, if necessary also through illegal channels, often serves as a door opener for investments. China urgently needs raw materials if it does not want to jeopardize its economic growth. The most recent example is a uranium mining project in Australia. The feelers are already being stretched out to Russia. China also wants to gain a foothold in Southeast Asia, as the offer of military aid to the Philippines shows. It is clear to the states of this region that they will have to come to terms with a supremacy of China in the long term. Southeast Asia was the site of the last major Cold War-era conflict thirty years ago. What the region needs in the future is a balance of interests.
Footnotes: 1 In an interview with the Singapore Foreign Minister, George Yeo. Quoted in: Far Eastern Economic Review (Hong Kong), July / August 2005. 2 Both actions were then declared as a "punishment" for Vietnam's military intervention in Cambodia. 3 In addition to China and Taiwan, Vietnam, Malaysia and the Philippines have bases on these islands. Brunei also makes territorial claims, but has no military presence. 4 Report of the United Nations Conference on Trade and Development (Unctad), Geneva, September 2005. 5 See The Nation (Bangkok), April 29, 2005, and Xinhua (Beijing), October 23, 2005. 6 In the Indonesian province of Kalimantan, Borneo 1.2 million trees are cut down each year (out of a total of 27 million trees). The World Bank pointed out as early as 2001 that this development, if it continues unchecked, would lead to complete clear-cutting in the Kalimantan lowlands by 2010. See: Report of the World Wildlife Fund (WWW) "Treasure Island at Risk", Geneva, June 7, 2005. 7 "The Last Frontier", a study by the Environmental Investigation Agency (London), with the participation of the Indonesian NGO Telepak, London , February 17, 2005 (www.eia-international.org). Translated from the French by Edgar Peinelt Jean-Claude Pomonti lives in Bangkok. For over 30 years he has been reporting, among other things. for the daily Le Monde on Southeast Asia. His last book was published in 1997: "Viêtnam, quand l'aube se lève", Editions Philippe Picquier, Arles.
Le Monde diplomatique, December 9th, 2005, by Jean-Claude Pomonti